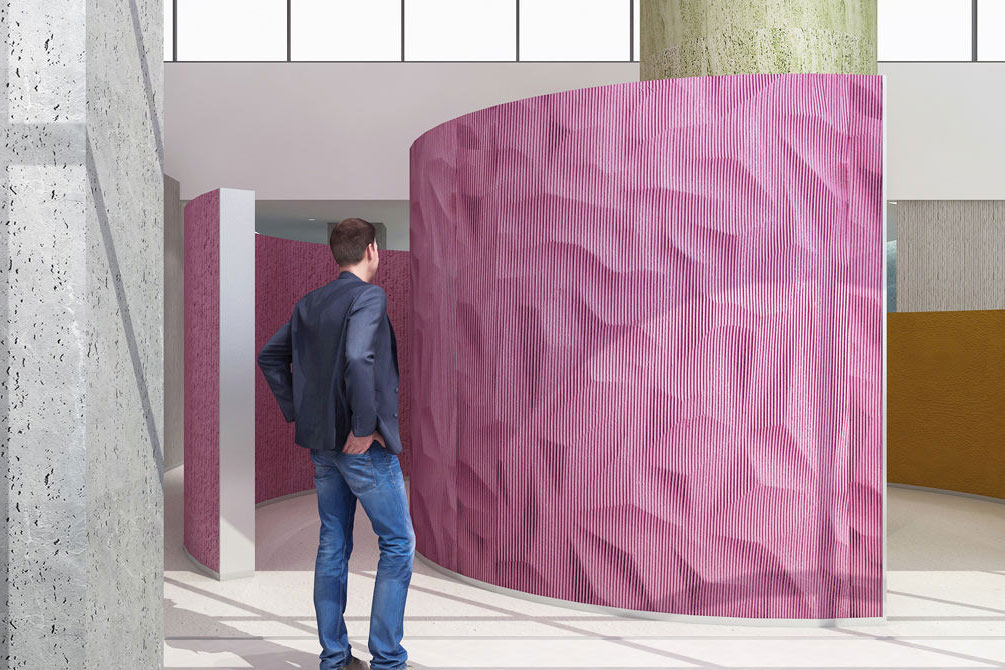 Product lines
PHOMI has initiated a material revolution, transforming natural soil into a new material: econic clay.
This new material can be adapted for derivation of a plethora of other new materials, providing infinite possibilities of material innovation for construction, decoration, urban roads, automobiles, artificial fabric and leather, furniture, 3D-technologies and other fields.
Below let us present to you an overview of our currently main products category – cladding materials out of the econic clay
PHOMI MCM's econic clay – is a unique and innovative construction material that is made of natural mineral resources, mainly clay, and processed with advanced technology. PHOMI MCM products are highly eco-friendly, durable and can be used in a wide range of both indoor and outdoor applications, walls, floors and ceilings.
PHOMI MCM offers a variety of product lines to cater to different needs and design preferences.
For the convenience we have split our II-d and III-d generation of products that are the core of our assortment into several big categories to make your choice of the products easier. That are:
PHOMI MCM products are continuously evolving and improving, driven by the company's commitment to research and development. With its unique blend of natural resources and advanced technology, PHOMI MCM is a versatile and sustainable construction material that offers endless possibilities for designers and builders.