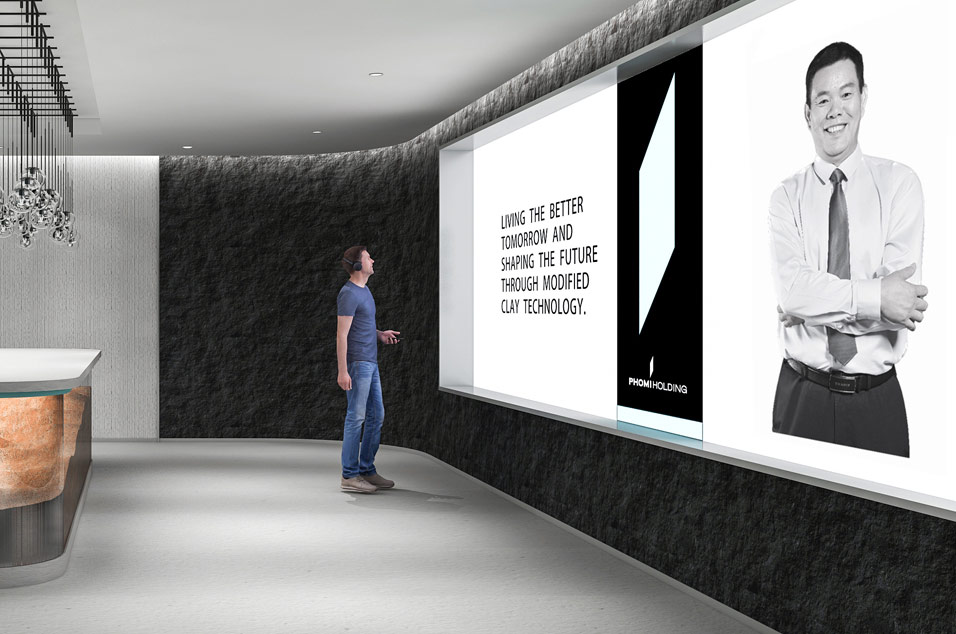 Get in Touch
PHOMI initiated a material revolution, transforming natural soil into a new material called econic clay.
This new material can be oriented to derive more new materials, providing infinite possibilities of material innovation for construction, urban roads, automobile parts, artificial sustainable leather, furniture, utensils, 3D-printing tehcnologies and other fields.
WARNING: You may have been or will be contacted by an individual named Mr. Borisov or someone associated with him, potentially through the website www.phomimcm.eu. It's crucial to note that this website has no affiliation with the European joint venture of PHOMI Holding – PHOMI MCM s.r.o., which is represented solely by the phomi.eu website for Europe and CIS. If you are seeking contact information for genuine PHOMI Holding partners in Europe, please refer to the contact page on the phomi.eu website.
Please be aware that despite the apparent legitimacy of the design on the www.phomimcm.eu website, this design has been illegally copied from a previous version of www.phomi.eu and used without authorization. PHOMI Holding Europe bears no responsibility for any fraudulent information that may be disseminated by this party, its proprietors, or its online resources.
If you have been contacted by this party, it is strongly advised to discontinue all communication and block any emails originating from them promptly, in the interest of your personal safety and security.
Europe & CIS Headquarters
PHOMI MCM s.r.o.
Dlouhá 888/15,
České Budějovice 2,
ZIP code: 370 11, České Budějovice,
Czech Republic
VAT payer's code: CZ26024331
os@phomi.eu
Web: www.phomi.eu
PHOMI INC.
PHOMI INDUSTRIAL PARK,
Main Block, 112 Zhongsheng Road,
ZIP code: 511495,
Panyu District, Guangzhou,
China
Web: www.phomi.com
Exclusive national distributors
Non-exclusive national distributors
FOR GETING WITH US IN TOUCH
or to access to our actual catalogues